Location: Brouw
Height: 8,7
Coordinates: 51,76 - 3,85
Location: Goedereede
Height: 3,3
Coordinates: 51,82 - 3,98
Location: Ouddorp
Height: 7
Coordinates: 51,83 - 3,91
Weather: sunny, clear, 19 C
Location: Renesse - de Branding
Height: 10,1
Coordinates: 51,74 - 3,78
Location: Domburg
Height: 8,6
Coordinates: 51,56 - 3,5
Location: Oostkapelle Strand
Height: 11
Coordinates: 51,58 - 3,54
Location: Brouwers Dam
Height: 3,6
Coordinates: 51,75 - 3,85
Location: Zierikzee
Height: 3,3
Coordinates: 51,65 - 3,91
Location: Ouddorp
Height: 4,8
Coordinates: 51,81 - 3,94
Location: Rotterdam
Height: 2,7
Coordinates: 51,92 - 4,49
Location: Renesse
Height: 7,6
Coordinates: 51,73 - 3,77
Location: Haamstede Height: 3,6
Coordinates: 51,7 - 3,74
Location: Zeeuws Museum
Height: 5,5
Coordinates: 51,5 - 3,61
Location: Renesse
Height: 8,3
Coordinates: 51,73 - 3,77
Location: Ouddorp
Height: 5,1
Coordinates: 51,81 - 3,94
Location: Brouwerdam Height: 6,5
Coordinates: 51,76 - 3,85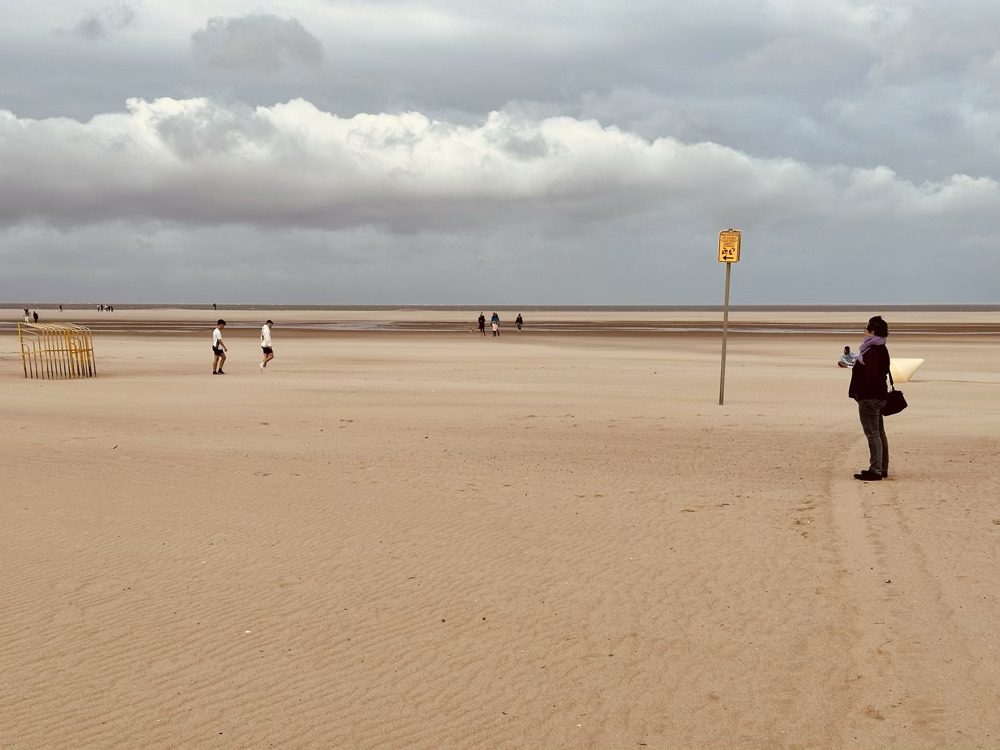 Location: Ouddorp
Height: 23,2
Coordinates: 51,76 - 3,86
Friday
Location: Marburg
Height: 196
Coordinates: 50,82 - 8,77
Idiots that we are we, visited a late Roman hill fortification near Zell (Mosel), the Alteburg
It was only 2 km, with half going uphill (duh, hill fort), but it also was 34C
The fort never commanded vistas, it's off the Moselle overlooking a minor, narrow side valley. Today it is in the middle of a forrest, and if there were no signage you'd pass it by.
But it's on the way, so to speak, to one of our favourite spots on the bank of the Moselle.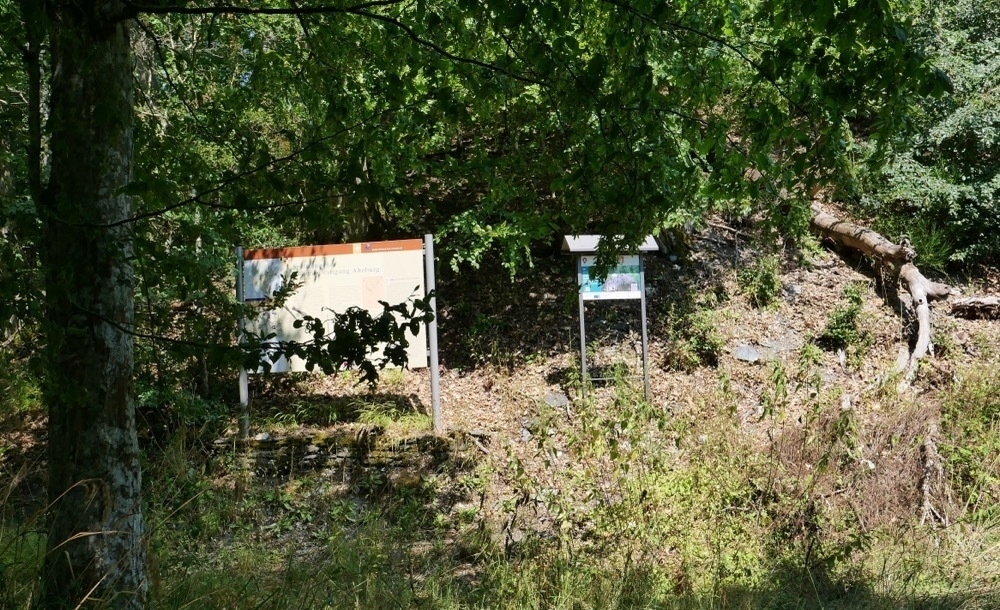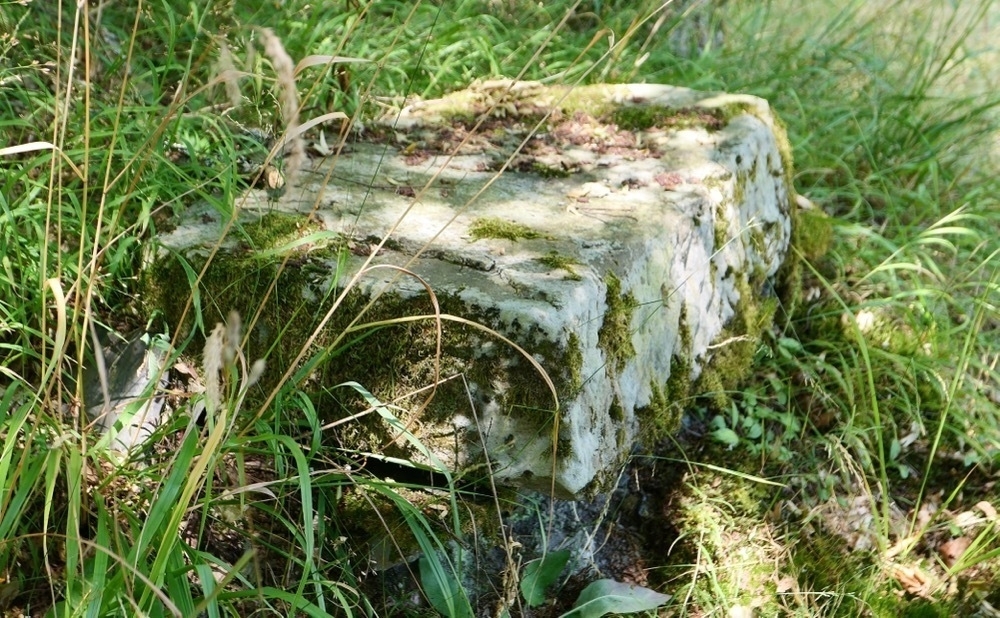 Location: Dill
Height: 354,8
Coordinates: 49,91 - 7,35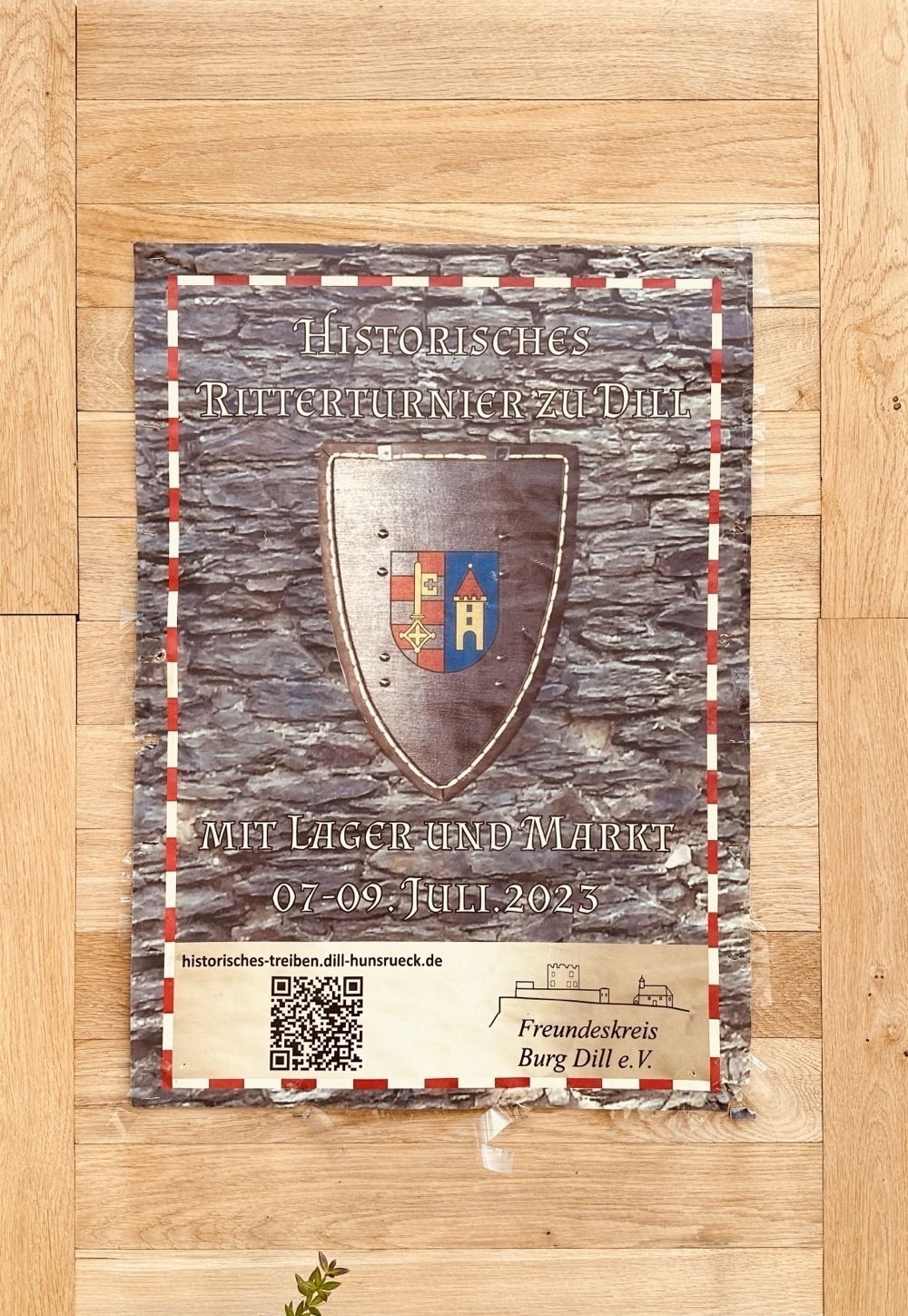 Dill is a small village in the south-eastern corner of the Hunsrück. It sits below a castle and huddles on one side of the castle hill.
Friends are part of the organising committee (as seems half the village), so, off we went into the wild (such as it is).
The market is on two, closed off, roads. The stalls huddle between the houses to leave the road (narrow) for emergency access.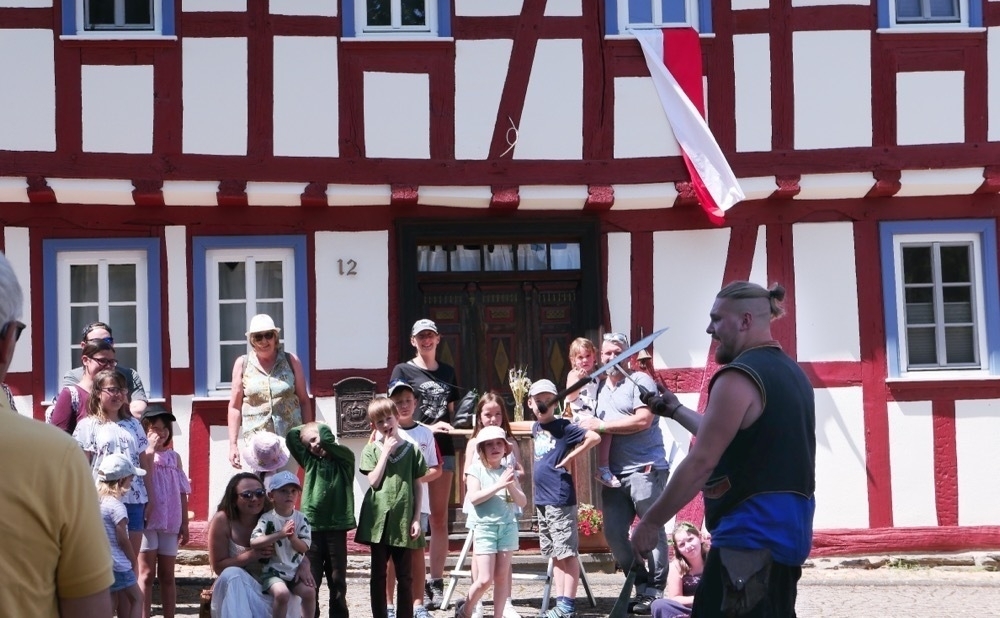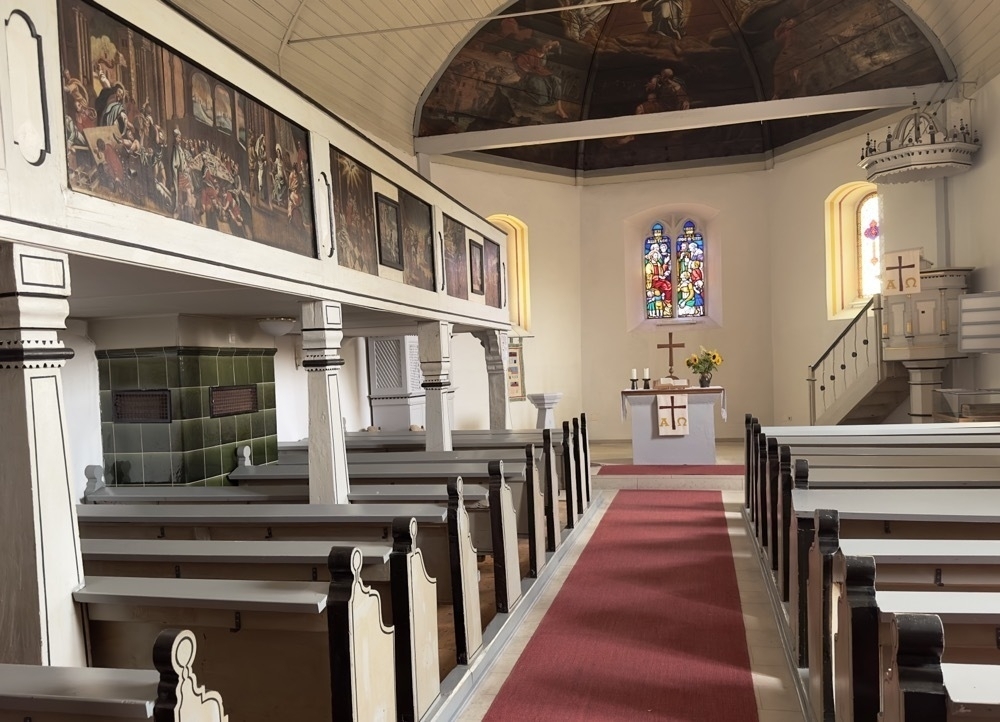 In a meadow below the village lies the Heerlager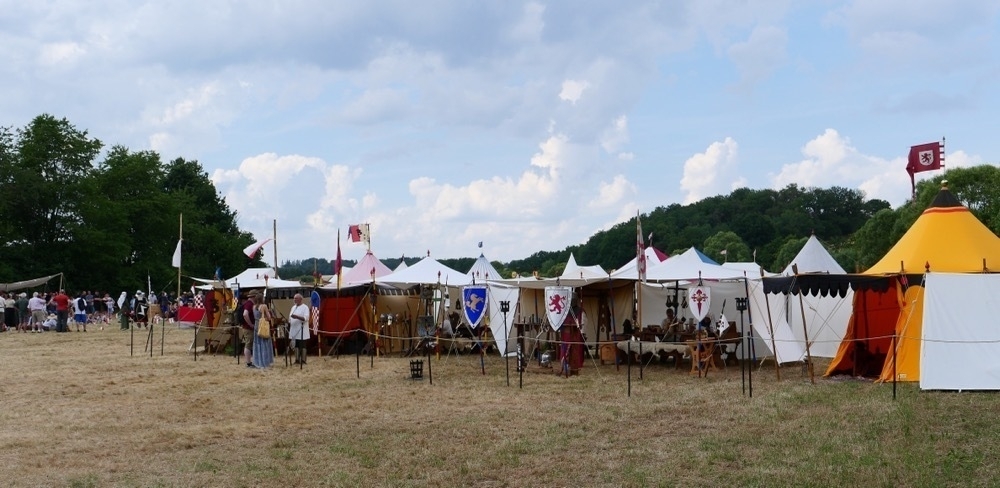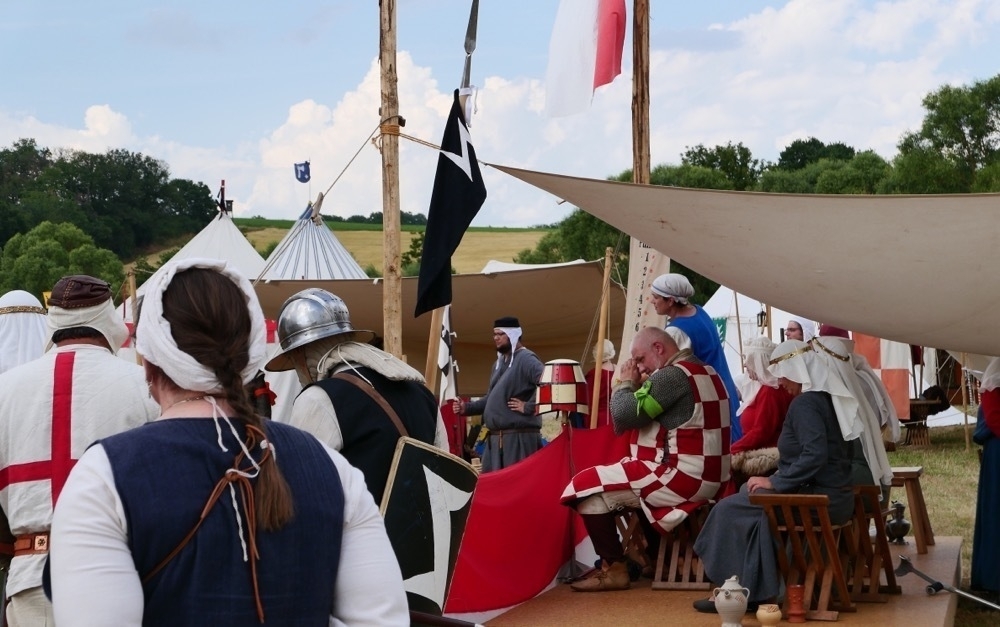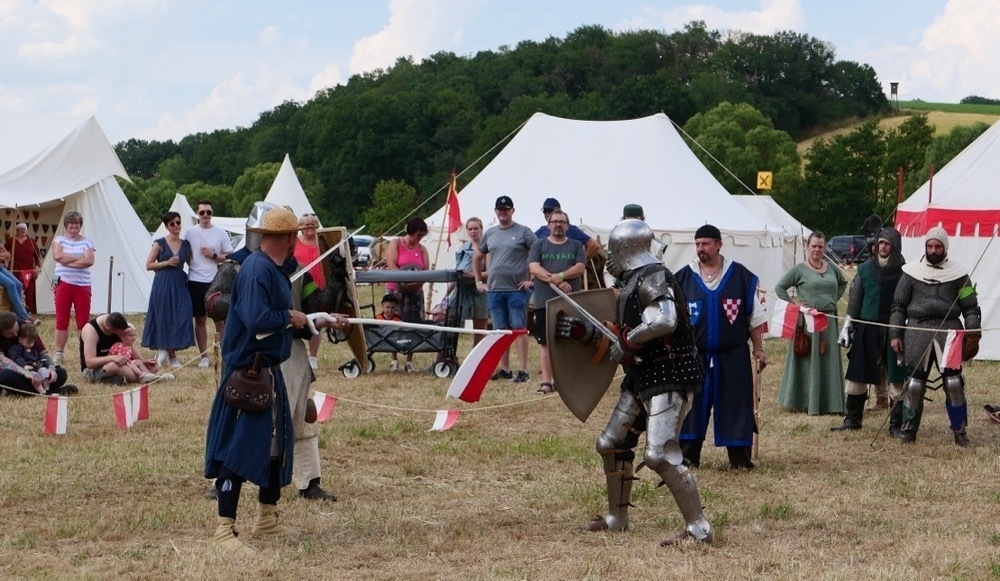 Location: Alteburg (Zell (Mosel))
Height: 237,9
Coordinates: 50 - 7,23
Location: Dill
Height: 354,8
Coordinates: 49,91 - 7,35
Location: Freilichtmuseum Kommern
Height: 340,2
Coordinates: 50,61 - 6,63
Location: Monschau
Height: 404,5
Coordinates: 50,55 - 6,24
Location: Sankt Vith
Height: 478,3
Coordinates: 50,28 - 6,12