We drove to Schloss Ehreshoven and did a hike around the Agger reservoir 1. Nice hike.
The Schloss, a Wasserschloss, still has a filled moat. Today it houses a pensioners home, the archive of the Rheinische Ritterschaft and some of the rooms ca be hired for events.
Some snow on the surrounding hills, lots of mud on the road.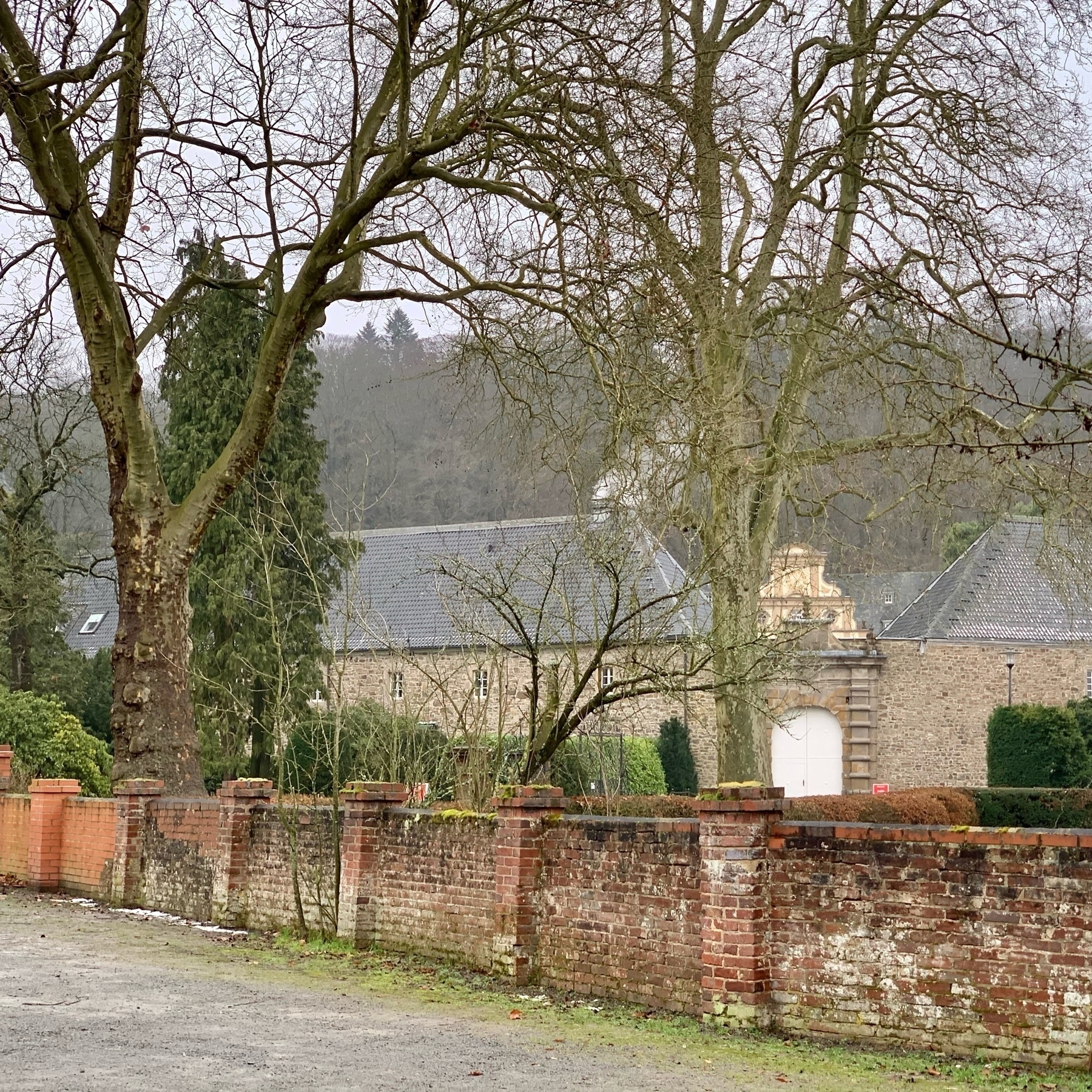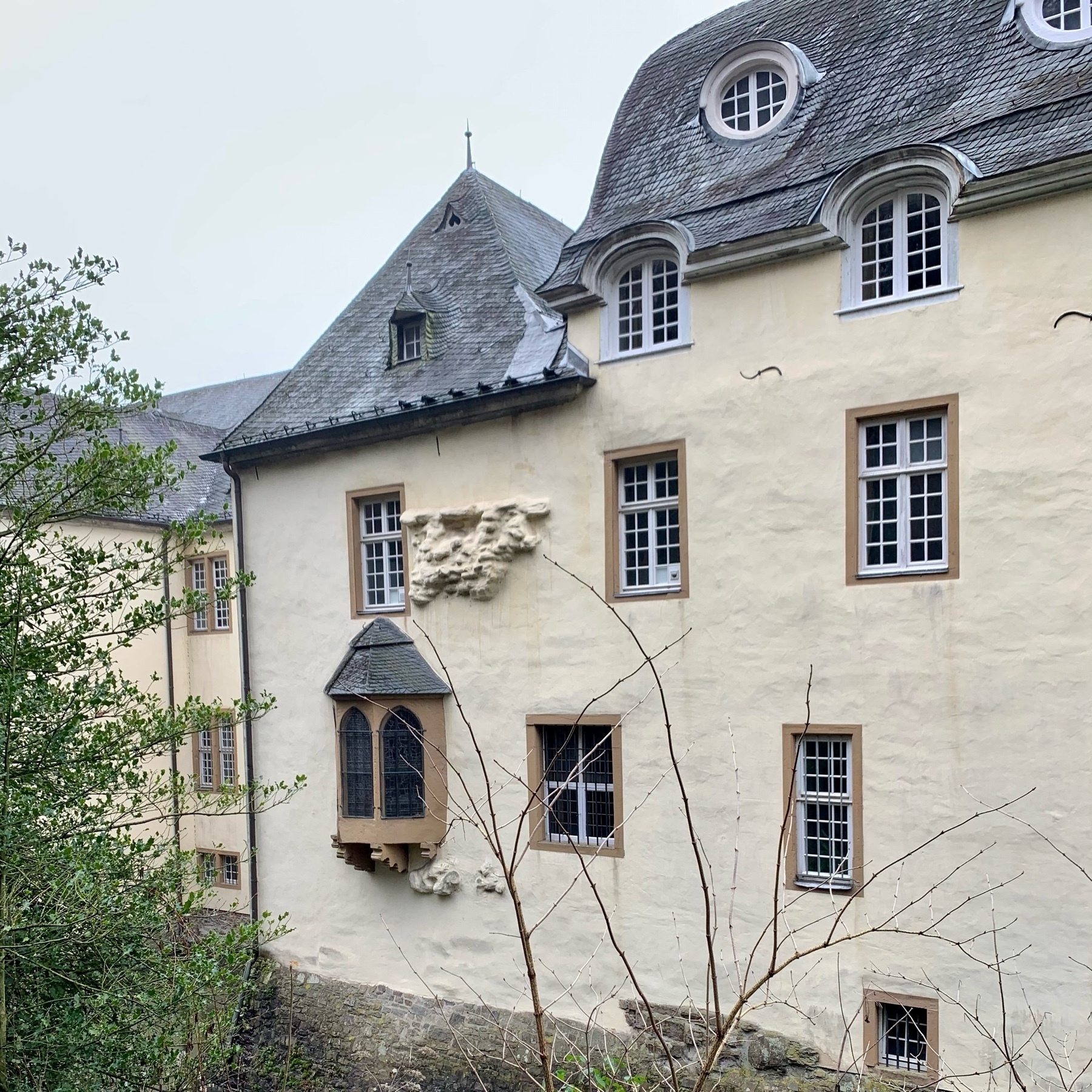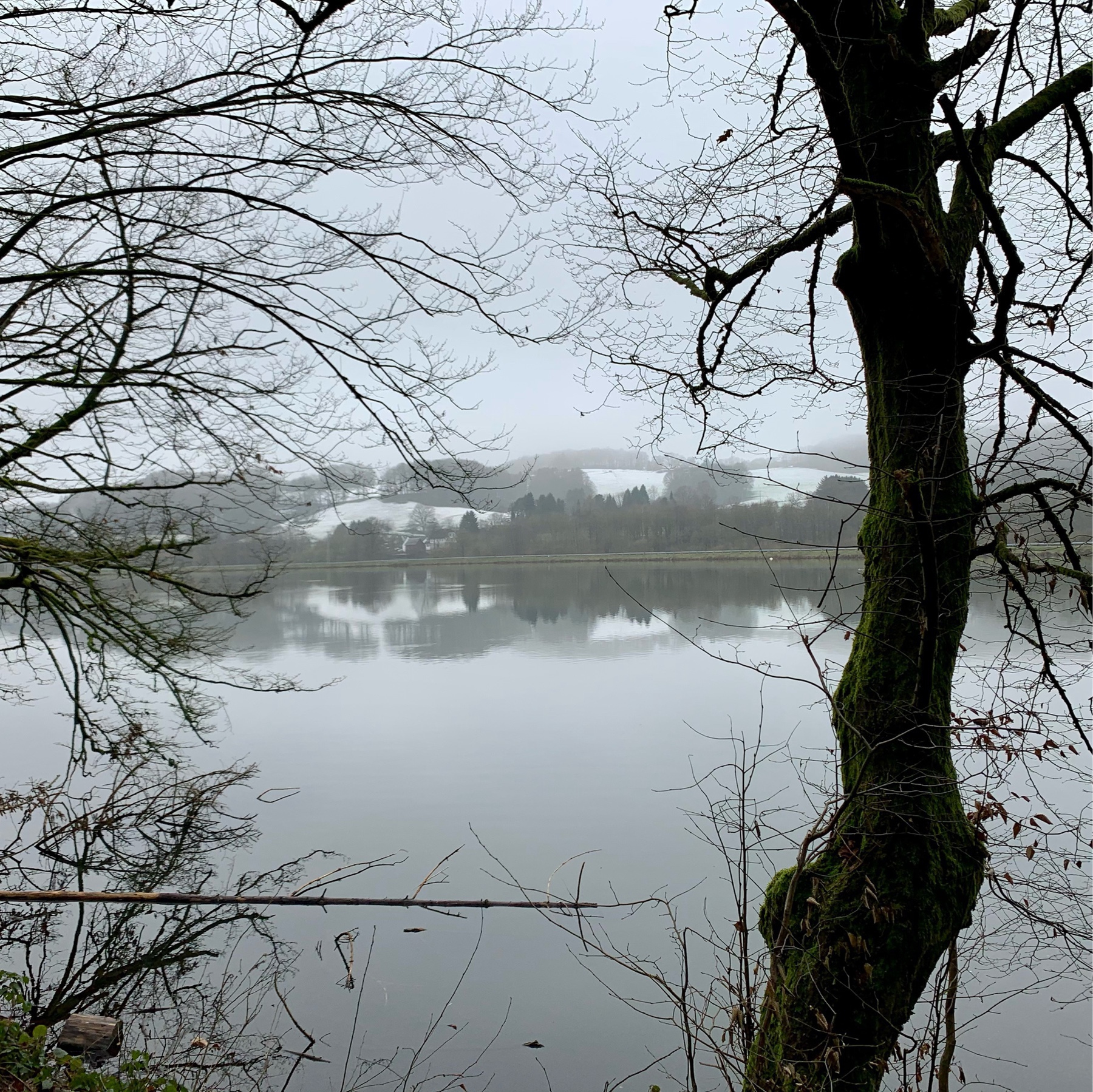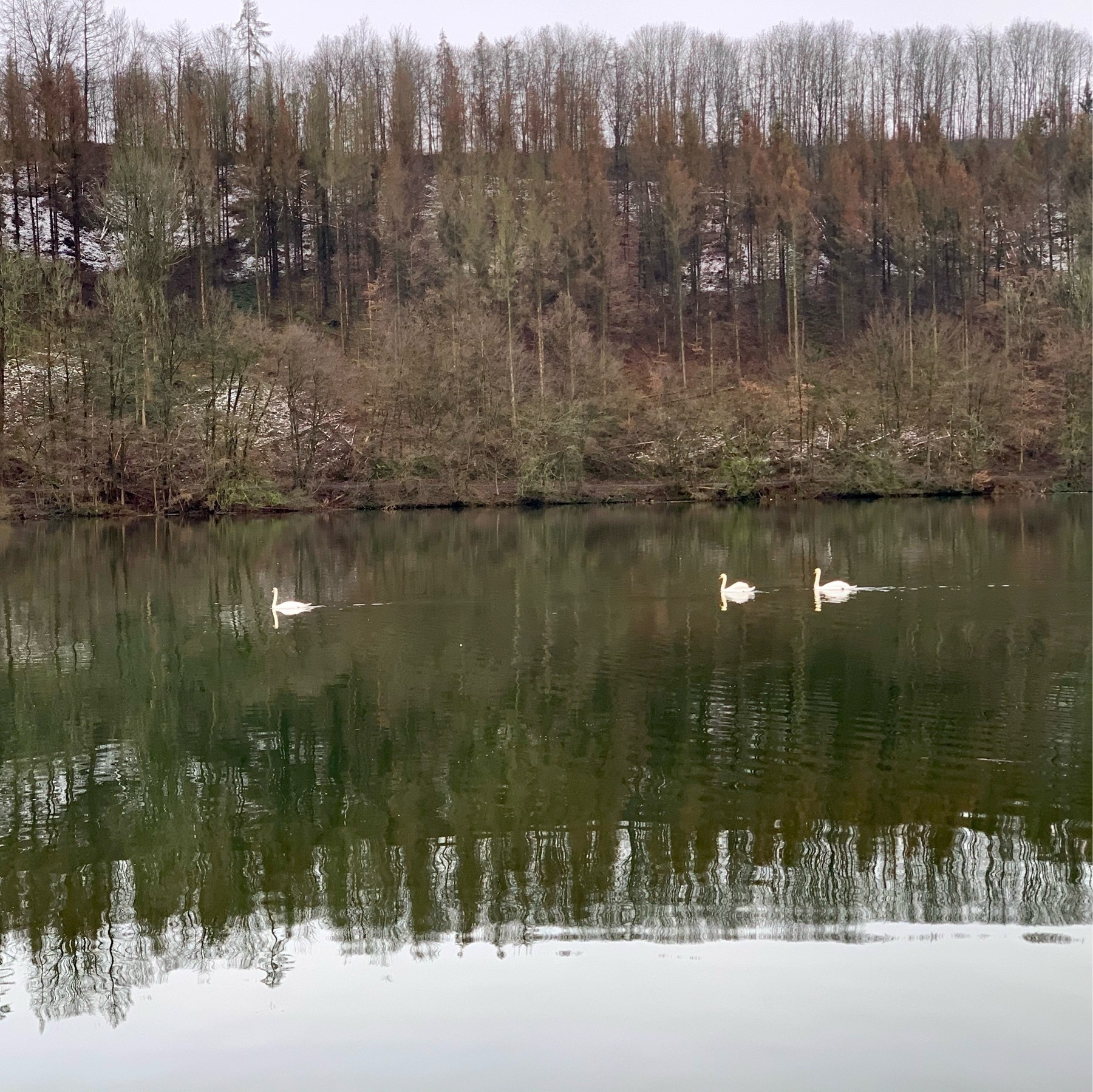 ---
erected in the 1930ies it drives [turbines)(https://en.wikipedia.org/wiki/Kaplan_turbine) to produce electricity ↩︎