Todays #BreadRolls are coming along. 8 rolls (100g) this time. Previously I made 6 larger ones (130g) which seemed perfect for three people. But appetites differ.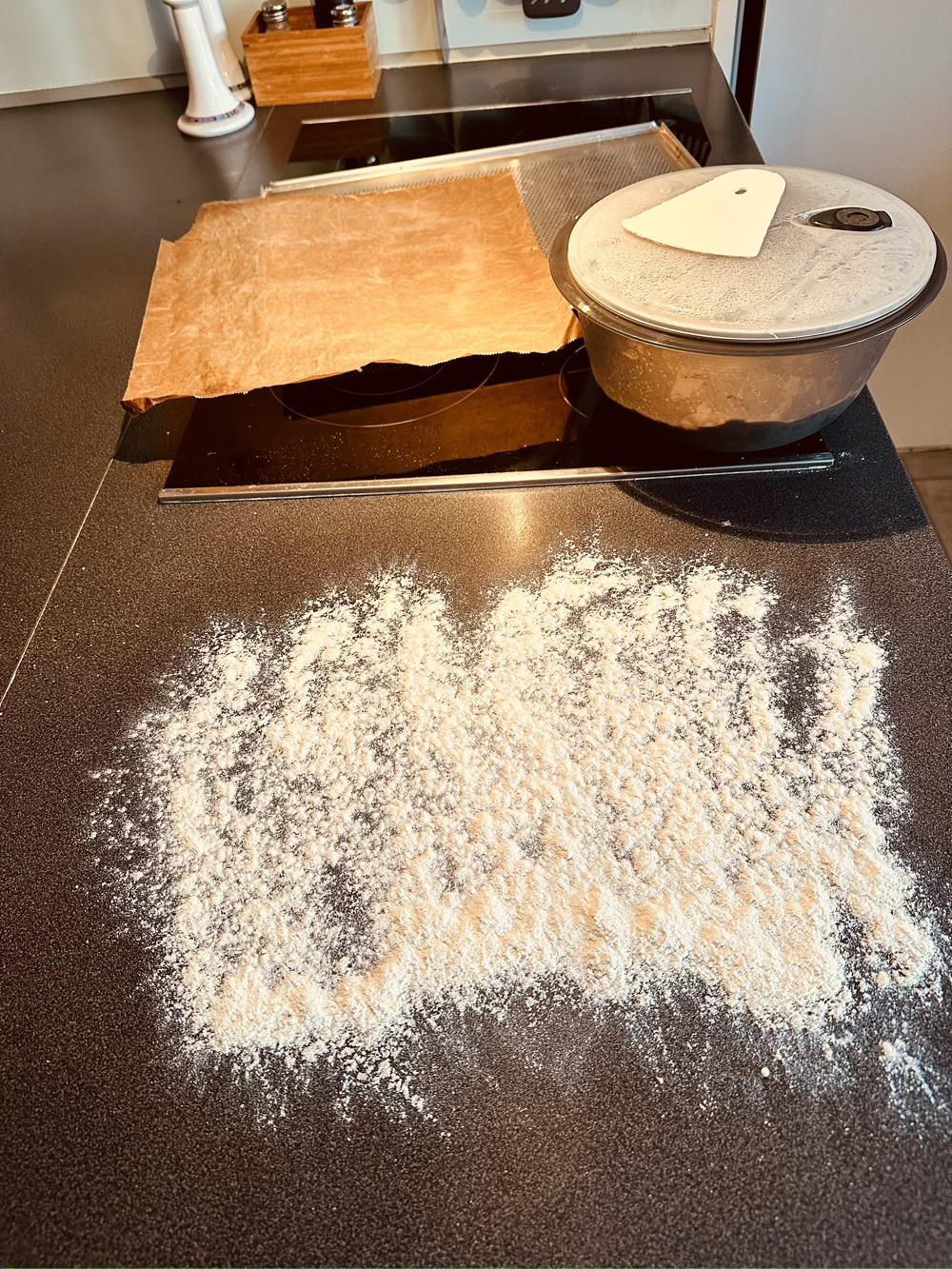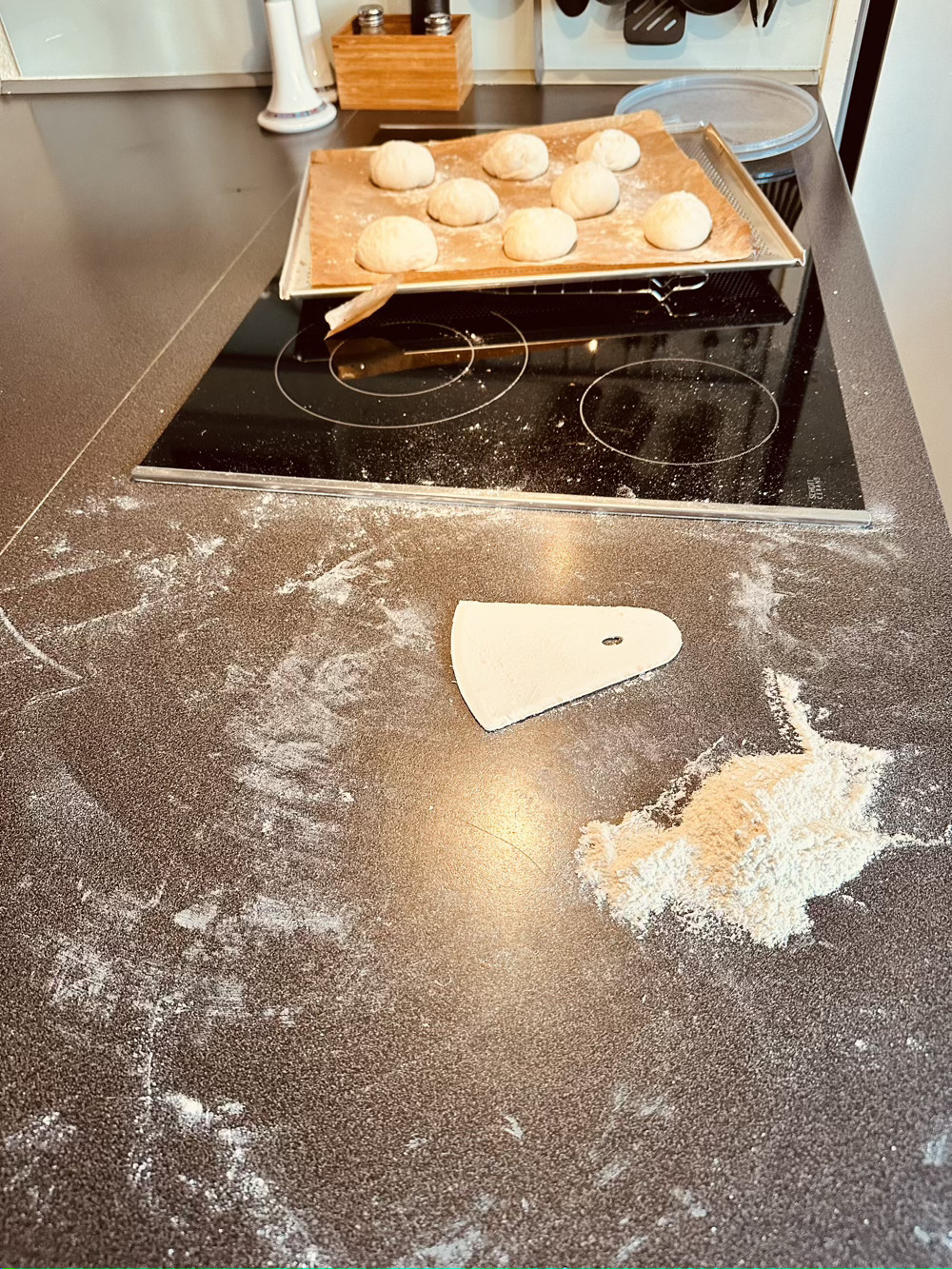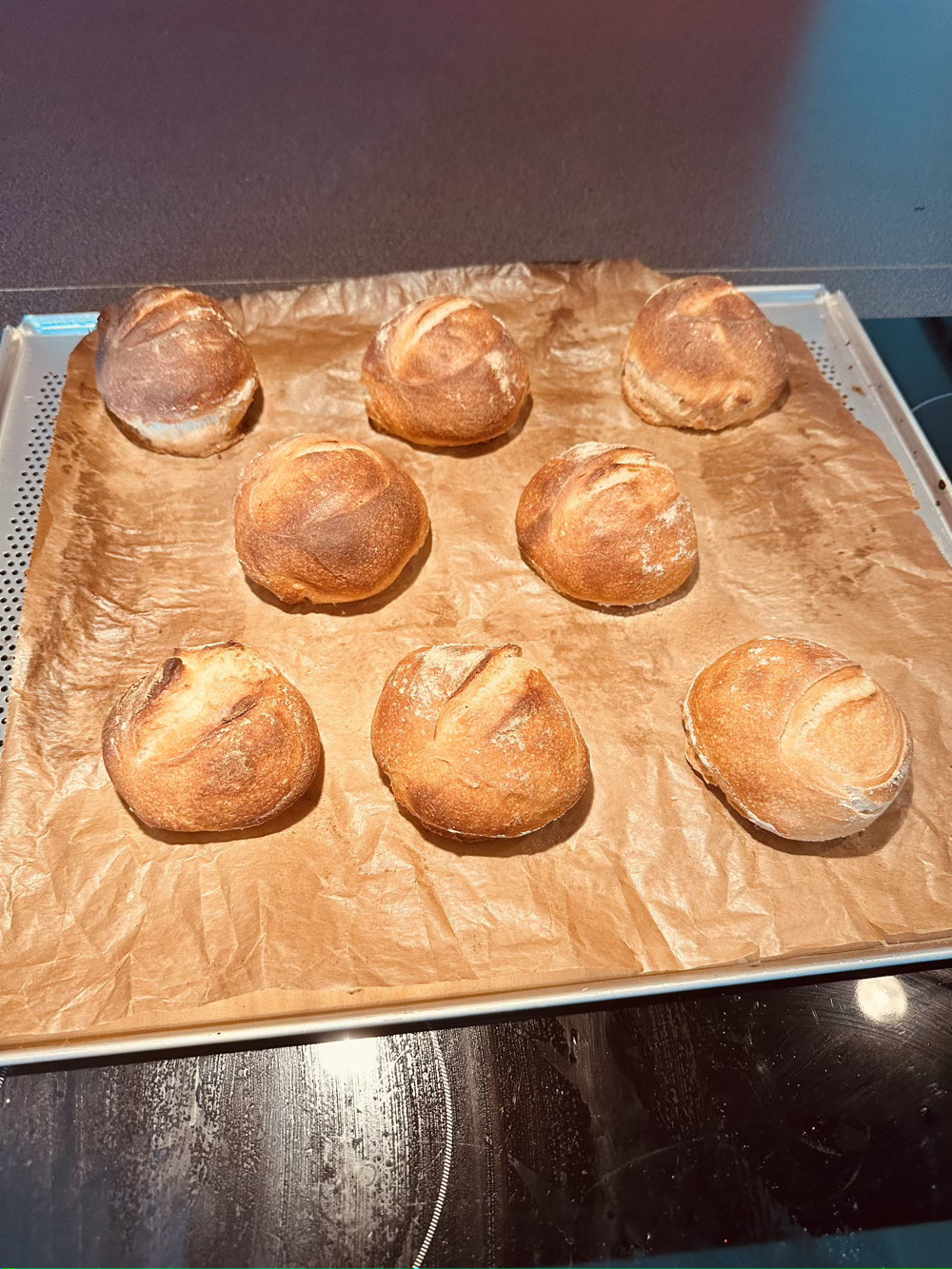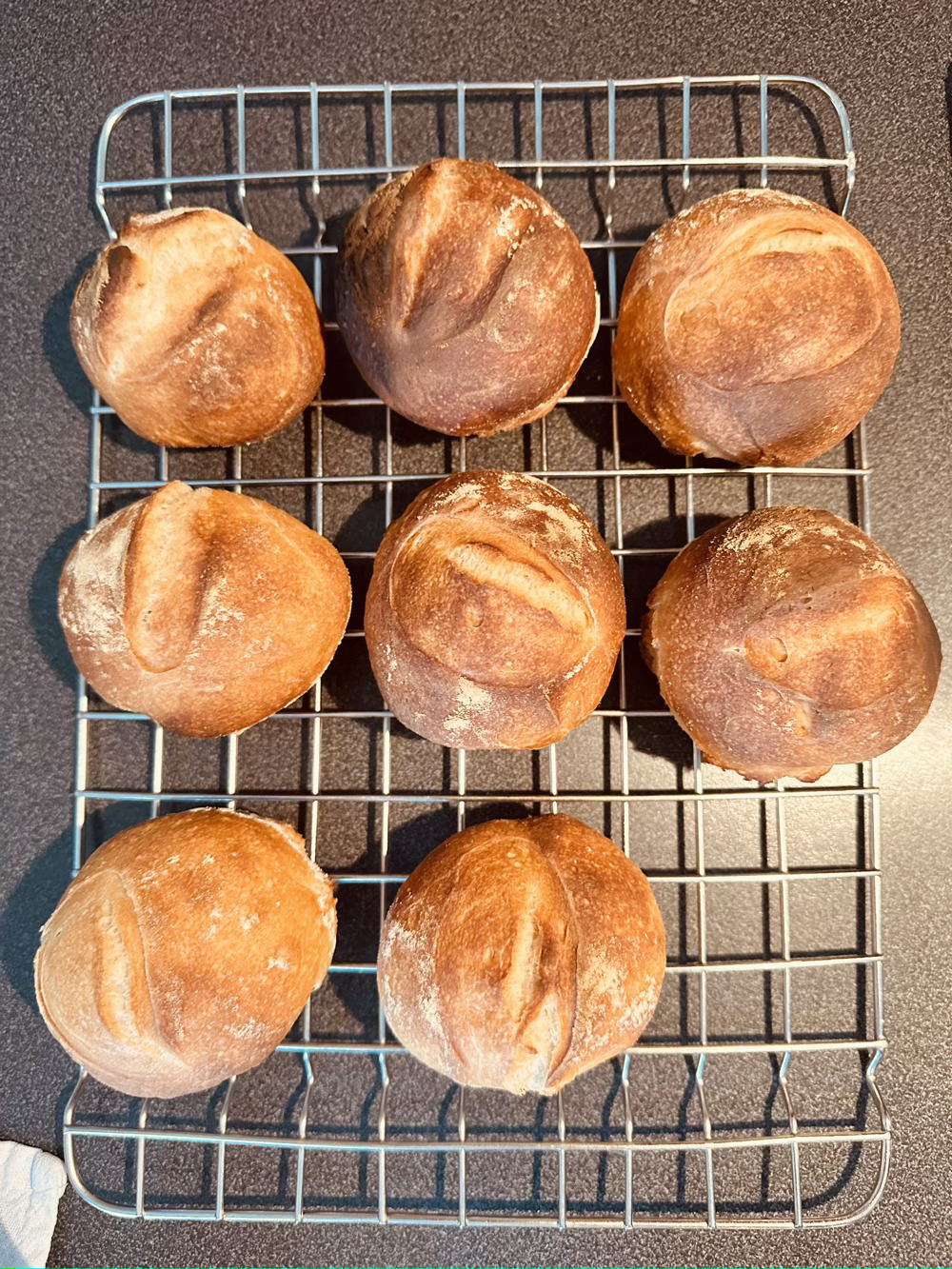 I'm willing them to cool down faster. Am curious what the addition of some of last weeks dough and a long (36h) fermentation in the fridge have done to the taste.
The rise is very good.
The crust is crusty, maybe a bit dark, the crumb is fine, the taste great, jay for old dough.
#bread #baking #BreadRolls