#Schwebebahn
In no particular order.
Clearly parking cars are not an issue. Punctuality is mostly self inflicted, as the tracks can't be blocked.
A takt of 2 - 4 minutes makes a timetable irrelevant. Assuming this train noonish on a Saturday is typical and not full of tourists, adoption seems good.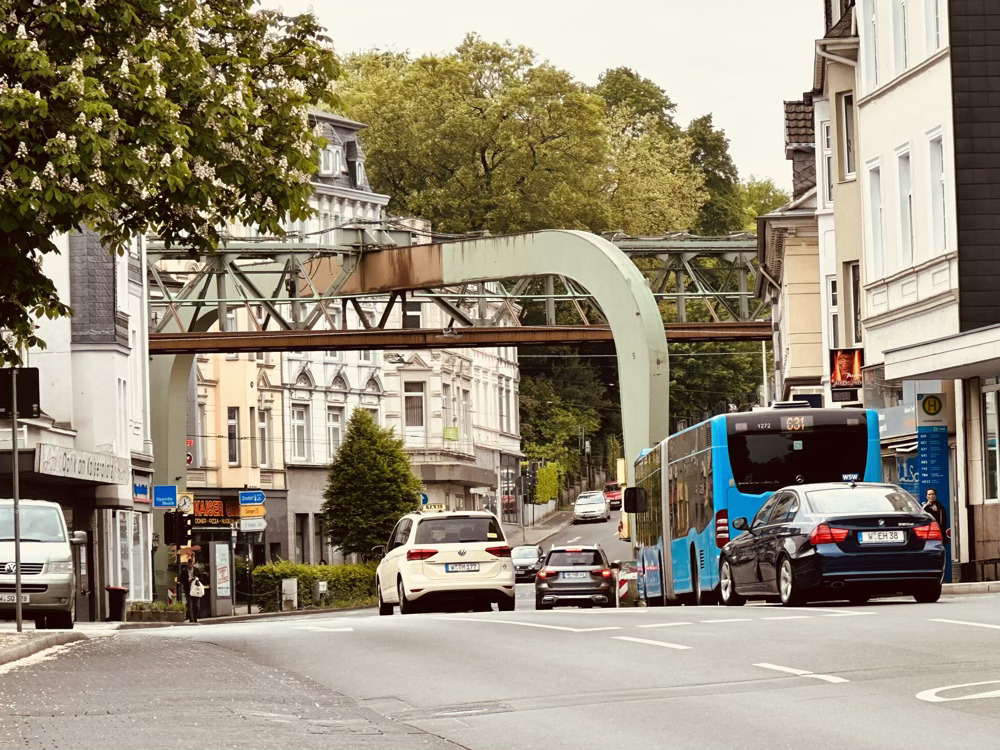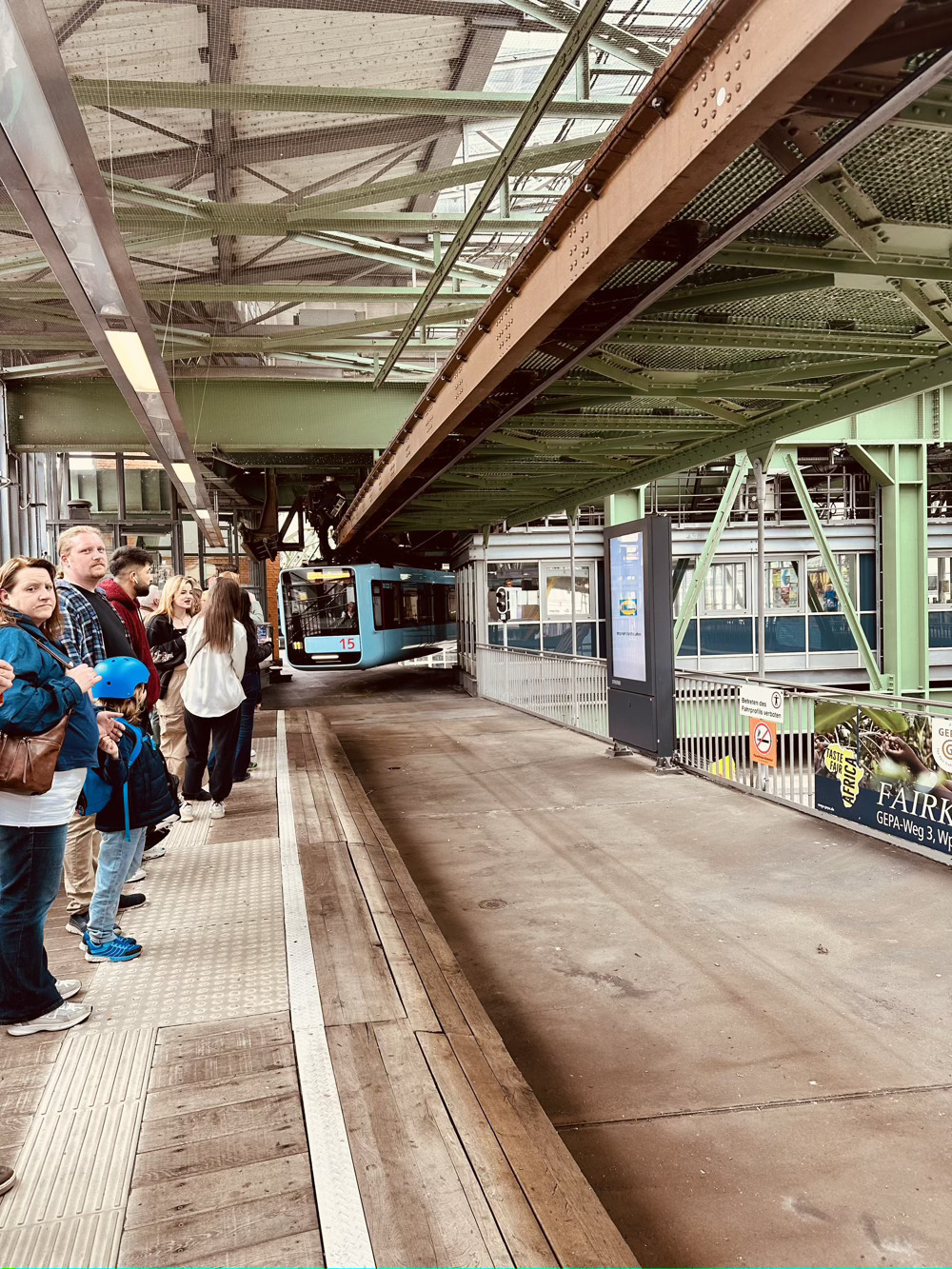 Of course the trains tilt a bit in the curves, quite good for 1901.
Choosing the course of the river for the tracks must have simplified obtaining right of way immensely. It was also the perfect way to join towns whose only communality was being situated on the river into one city, even though that only came in 1929.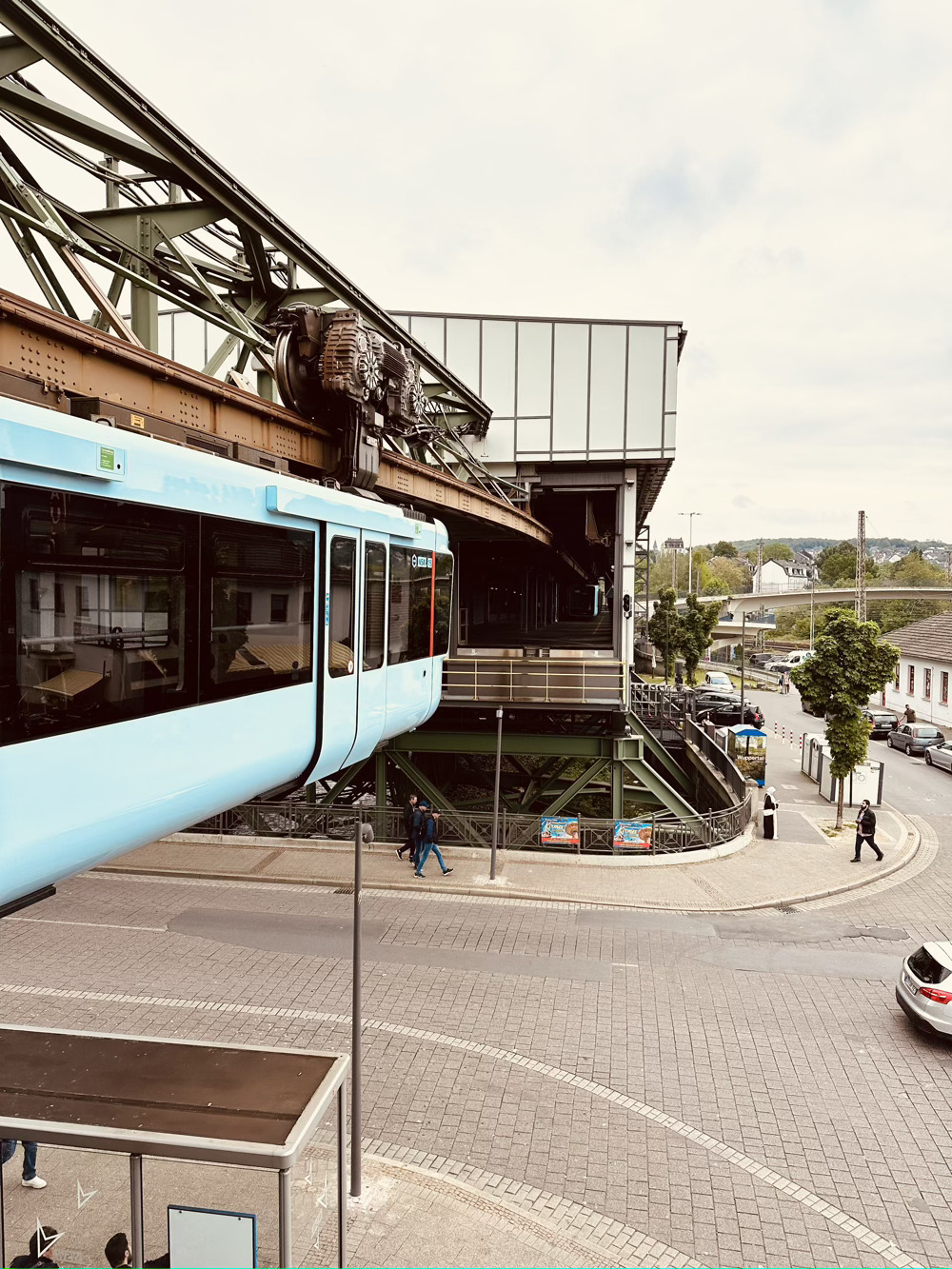 Interesting how shopping has changed at the two ends of the line, especially the Oberbarmen side. Fruit&veg, ethnic supermarkets, Döner shops, barbers, low end mobile phone repair.
The fashionable shopping has contracted into the middle with the pedestrian zone and to the internet.
The Schwebebahn highlights the development because it is the main axis.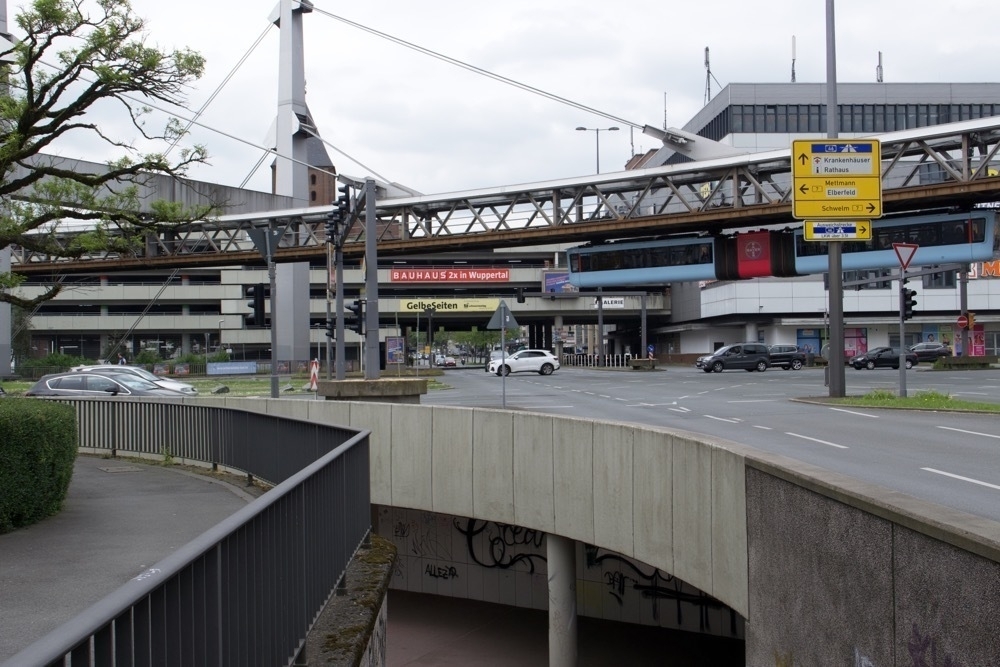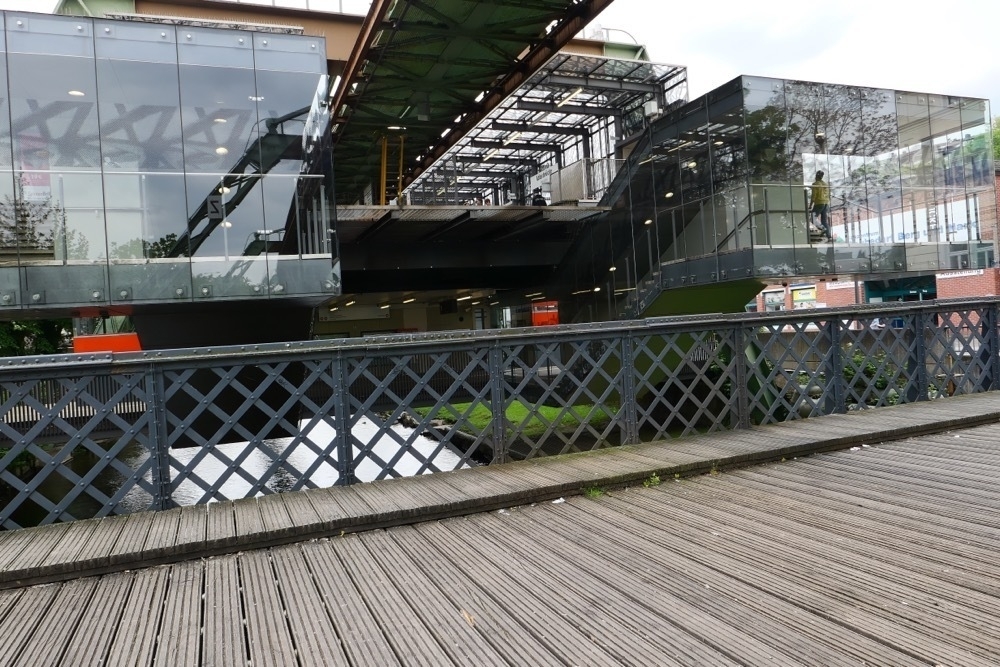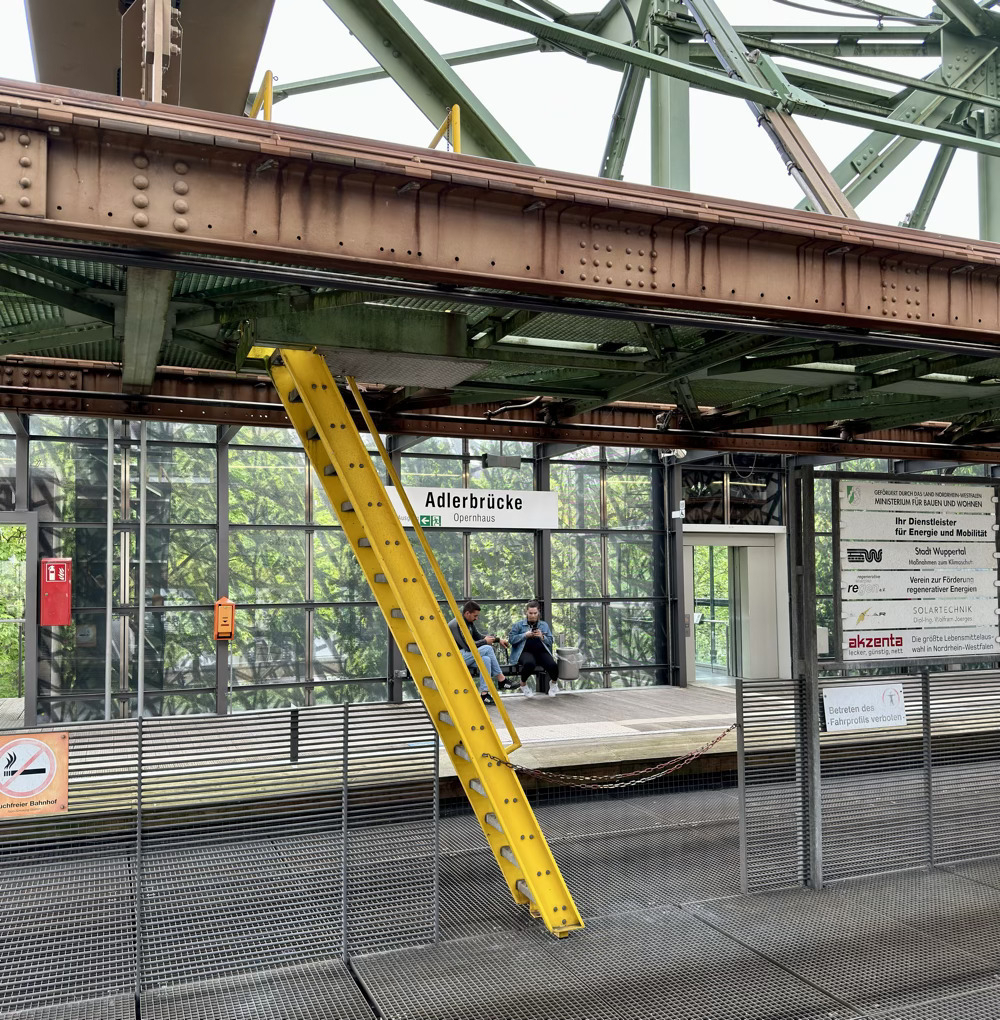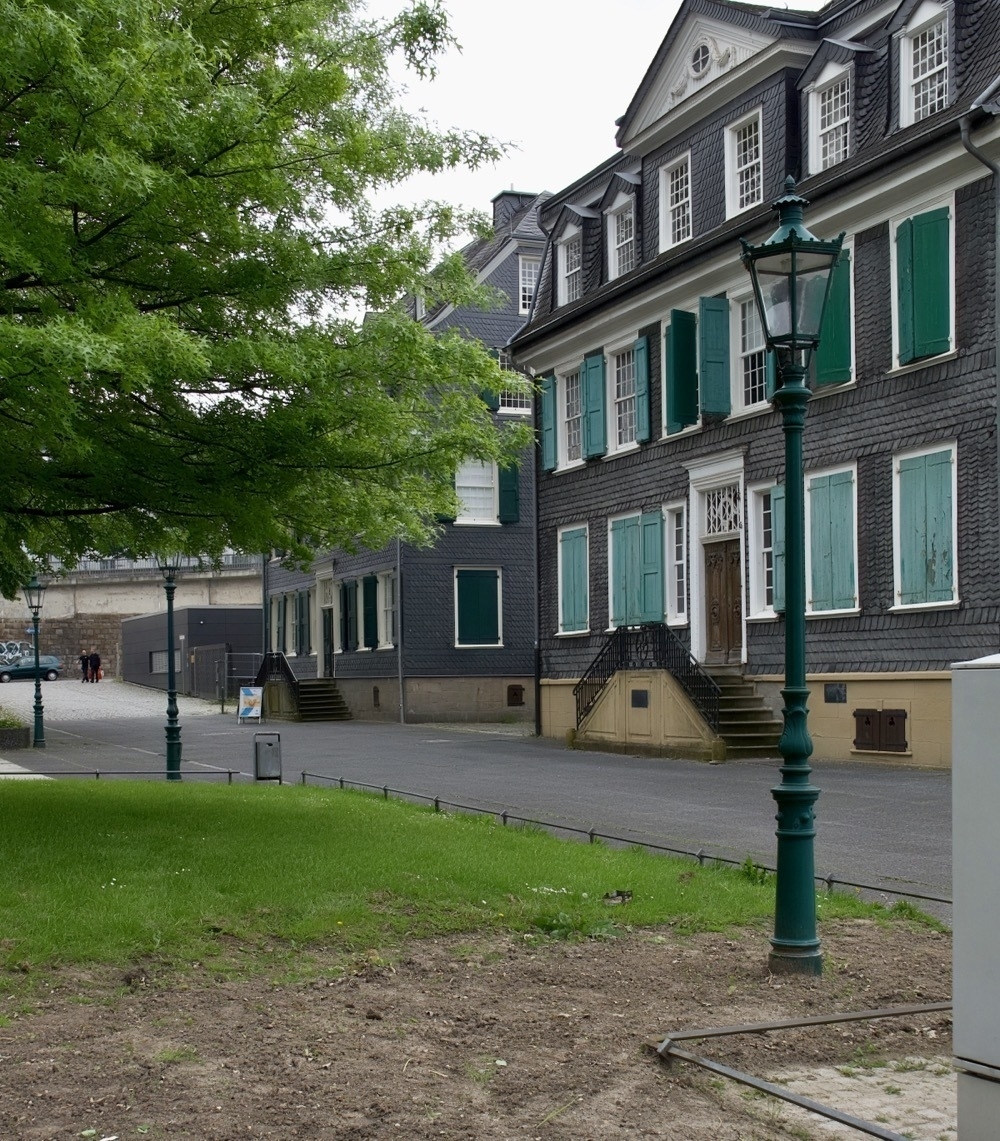 Overall a nice day out. Would recommend.